Meet Hannah Godwin––Our Fall/Winter 2023 Campaign Star
Casting Hannah Godwin as the face of our Fall/Winter 2023 campaign was a no-brainer. Her iconic personal style and entrepreneurial endeavors (download her Setty photo editing app and thank us later) perfectly align with the tenets of the AVEC LES FILLES brand. Not to mention that she's a true girl's girl who stops at nothing to raise other women.
Having recently married the love of her life and Bachelor in Paradise costar, Dylan Barbour, we sat down with Hannah in between wardrobe changes to discover how this exciting next chapter will shape her sartorial choices and more!
ALF: Hannah, some of the looks from today are quite a departure from your usual style. Tell us how this came about.
HG: When I met AVEC LES FILLES' Creative Directors, Bradley Mounce and Sofia Wahlberg, who have been at the helm of the brand for years and who styled the shoot, I told them about how excited I was for this new chapter in my life. I have always enjoyed expressing myself through my fashion choices ––I truly believe it's an unrivaled medium that allows you to make a statement about who you are as a person. When they showed me the remarkable range of styles they designed for the season we soon arrived at the idea of styling me in different ways to showcase the breadth of the collection alongside the various facets of my personality, including a never-before-seen side of me. So you'll see me in looks you are likely familiar with, like chunky knits and bodycon dresses, but we also experimented with something completely different, like a wet-look tee paired with faux leather. 
ALF: Was that right before you cut your hair on set? 
HG: Yes! Hair cuts have meaning just like clothing choices. It wasn't something I planned at all––it was very impulsive.  But it felt so right...like the shedding of the past and representative of the end of an era and the beginning of something new. Very on theme for fall!
ALF: Talk us through some of your favorite looks from today's shoot and why you love them.
HG: I loved the wet-look hair and tee with the faux-ever leather™ cargo pants and the wet-look hair paired with the shaggy faux-fur jacket and distressed denim because it's such a departure from my typical style.  It was very high-octane sexy and something I'm definitely down for repeating!  I feel so powerful yet feminine in sharp tailoring, so the sculpted pinstripe wool blend coat is probably coming home with me. The embellished pieces are so stunning and well-constructed ––I love dressing in sparkle at this time of year.  
ALF: This is the second time we've worked together. Tell us what draws you to the brand.
HG: I admire Brad and Sofia's overall vision for the brand––it's effortless, casual and cool while still being polished and sexy. There's definitely a quiet luxury/minimalist vibe to it too. The quality is also second to none, especially for the price. I love working with fashion brands that are accessible for most budgets. 
ALF: What do you love most about fall fashion?
HG: Because of all the layers, it's an opportunity to get creative. But also, on days when you don't know what to wear ––and let's be honest, we all have them––you can throw on a tailored wool coat or trench and instantly look pulled together.
Shop the Hannah Godwin Fall/Winter 2023 edit now.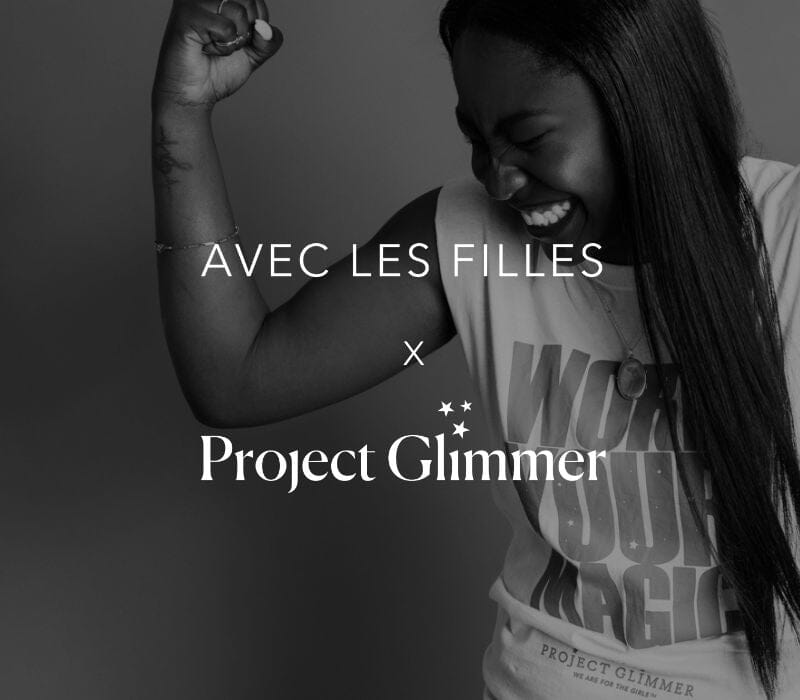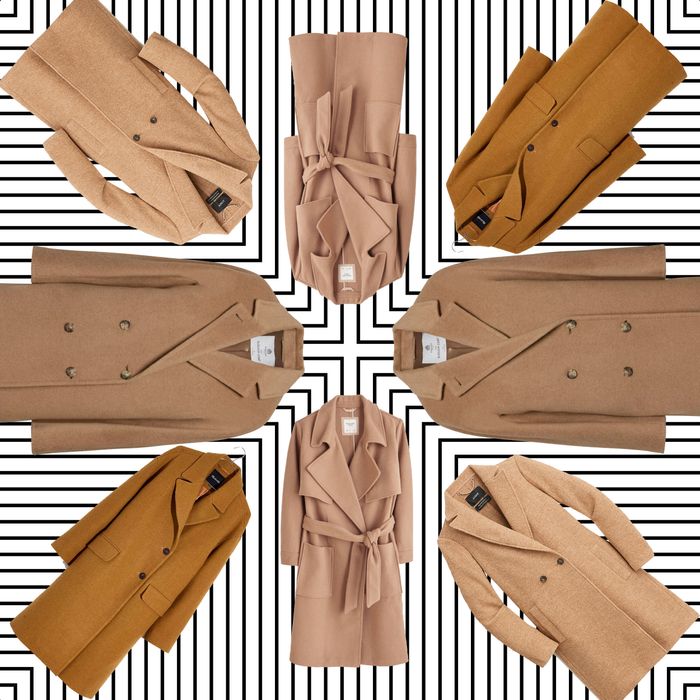 It's Time to Invest In a Camel Coat
AVEC LES FILLES FEATURED IN THECUT.COM - "A camel coat is just as much as a fall must-have as black boots. If you find yourself skipping over the neutrals, gravitating towards something flashie...
Read more