Faux-Ever Leather™ Outfit Ideas
First up, in case you're wondering what our Faux-Ever Leather™ is, it's our premium, cruelty-free leather alternative that is so buttery soft, and looks so much like leather that oftentimes, people mistake it for the real thing.  
Every season, we bring back the Faux-Ever Leather™ staples we are known and loved for, like our leggings and biker jackets, and introduce new styles, silhouettes, and colors to keep things fun and fresh. If you're a long-time fan of our Faux-Ever Leather™ collection and want to know what's new or if you want to try the category for the first time, keep reading for outfit ideas that will inspire you to elevate your fashion game this season.
Faux-Ever Leather™ Bottoms
The fashion world can't get enough of vegan leather pants for good reason––they are stylish and functional, keeping you much warmer than jeans or leggings when temperatures really start to drop. Our faux leather leggings & pants are fleece lined for warmth and comfort. There are many variations available, but right now, we're digging leggings and cargos, which look best with a crisp white tee and oversized outerwear.   
Bagatelle Collection Faux Leather Legging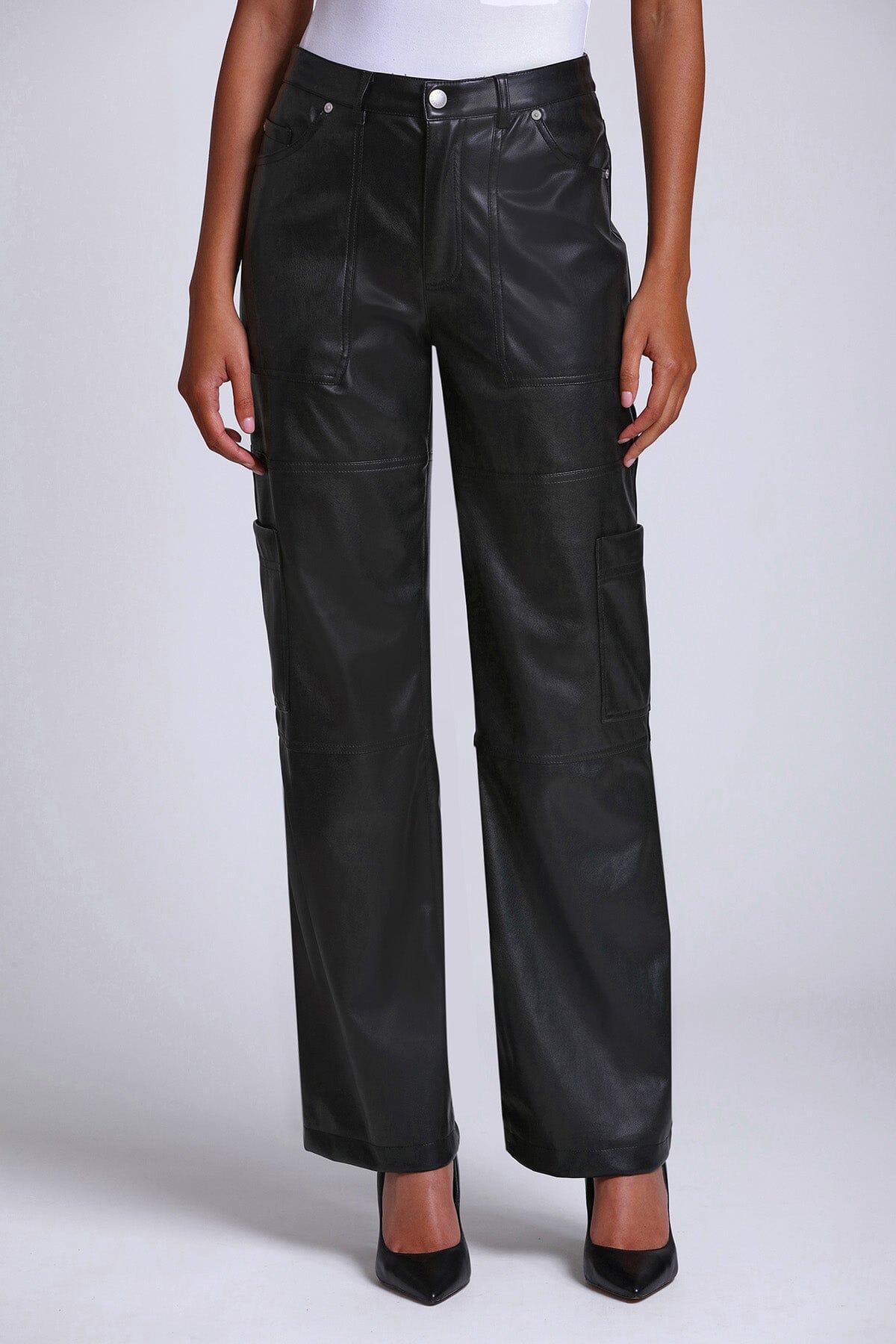 Faux-Ever Leather™ Skirts
Utilitarian skirts, as seen on the likes of Bella Hadid, are having a real moment this year. If you have been wanting to give this trend a try, our vegan leather variation is the way to go. Why? It's so versatile. It looks just as good dressed up with sock boots and a tight-knit, as shown here, or with a baby tee and Sambas.   
Faux-Ever Leather™ Moto Pencil Skirt
The Faux-Ever Leather™ Blazer
A black vegan leather blazer is a definite favorite among the street style set at New York Fashion Week for good reason–– it adds a touch of sophistication to any outfit. Ours features shoulder pads to help accentuate the waistline and create an ultra-flattering silhouette.  
The Faux-Ever Leather™ Top
Consider our Corset Shirt an alluring alternative to a predictable button-down. We suggest teaming this top with well-worn denim for a high-low moment that makes a style statement without looking like you've tried.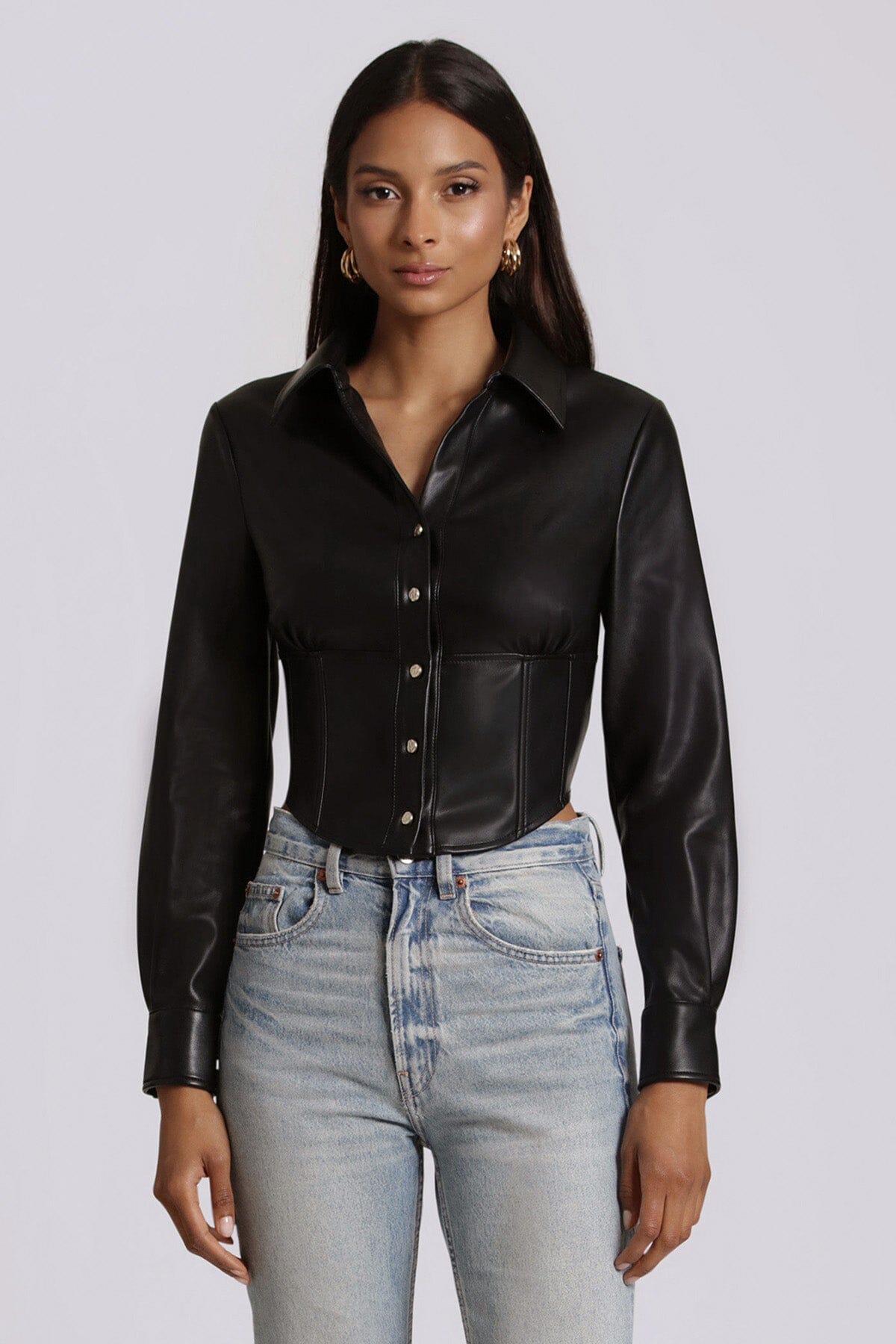 The Faux-Ever Leather™ Dress
Nothing beats a faux leather dress, especially if you want an alternative to the classic LBD. Our midi version offers a sophisticated take thanks to its flattering fitted bodice and flared skirt and is sure to be a hit no matter how you style it.
The Faux-Ever Leather™Jacket
A faux leather biker jacket is a classic wardrobe staple that will never go out of style, which is why we always bring it back season after season. How to style it in 2023? Anything goes. We love it with high-waist denim, preppy skirts, wide-leg pants and maxi dresses.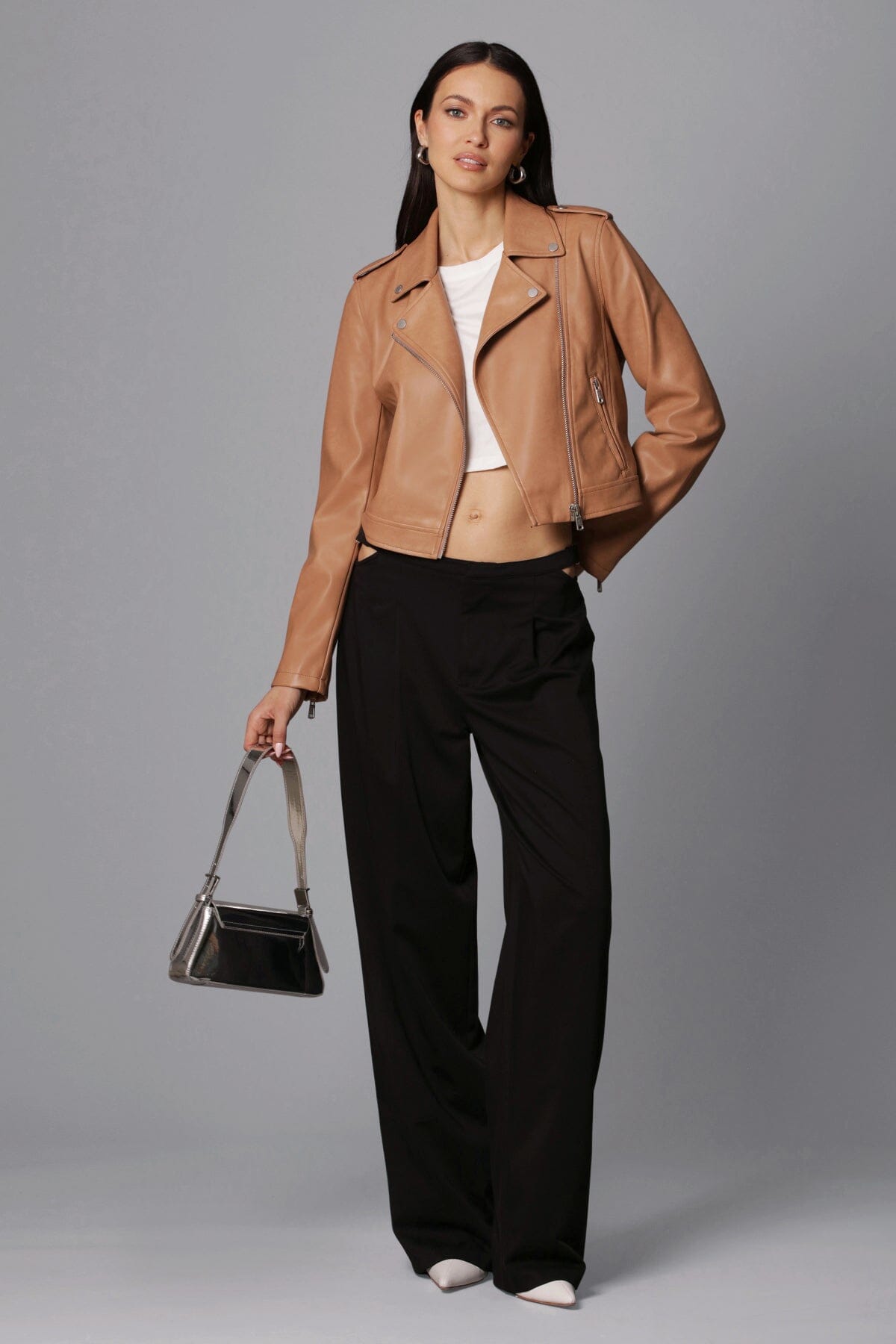 Happy Shopping! 
Xx Avec Les Filles